For many Australians, buying property is one of the most significant investment they will ever make. Owning your own home is a big decision, but also a very exciting one, which is why it's so important that you make an informed decision.
What can you to do to make sure you're getting the best deal and buying the right home?
Before you buy a house, you should get a pre-purchase building and pest inspection from a qualified building inspector. No matter how good the property may appear on the outside, a thorough building and pest inspection can give you a better idea of its actual condition. It can uncover and document hidden flaws, defects, structural issues or the presence of pests. The last thing you want is to end up with a house that isn't what it appeared to be. Getting a building and pest inspection may seem like just another expense at the time, but it can not only help you buy with peace of mind but could also save you from costly problems and repairs down the road.
What does a building inspection involve?
A building inspection is a thorough visual assessment of the property you're looking to buy. It goes beyond the first impressions that you have as you walk through a home for the first time. A building and pest inspector will dig deeper and discover issues the average person will probably miss. Rapid building inspectors are qualified experts who know where and what to look for. Plus, the inspectors carry the latest thermal sensing and moisture detection technology. Let's go into a bit more detail.
The structure of the building
A building inspection helps examine the structure and condition of the physical building. No two buildings are the same, and without a building inspection, it's hard to know exactly what you're buying. You will have a trained professional, carrying the latest technology assess it for you. Building inspectors use ladders, torches, and specialist devices to inspect all visible areas and can report on structural deficiencies or potential problem areas. A building inspection report can include signs of mould, wood rot, and moisture in the property. A building inspector will complete a thorough assessment of the property so that you know what areas need maintenance, and if there are any hazards. A building inspection will give you confidence about the parts of the property that are in good condition, and it will inform you of any parts that may need fixing later.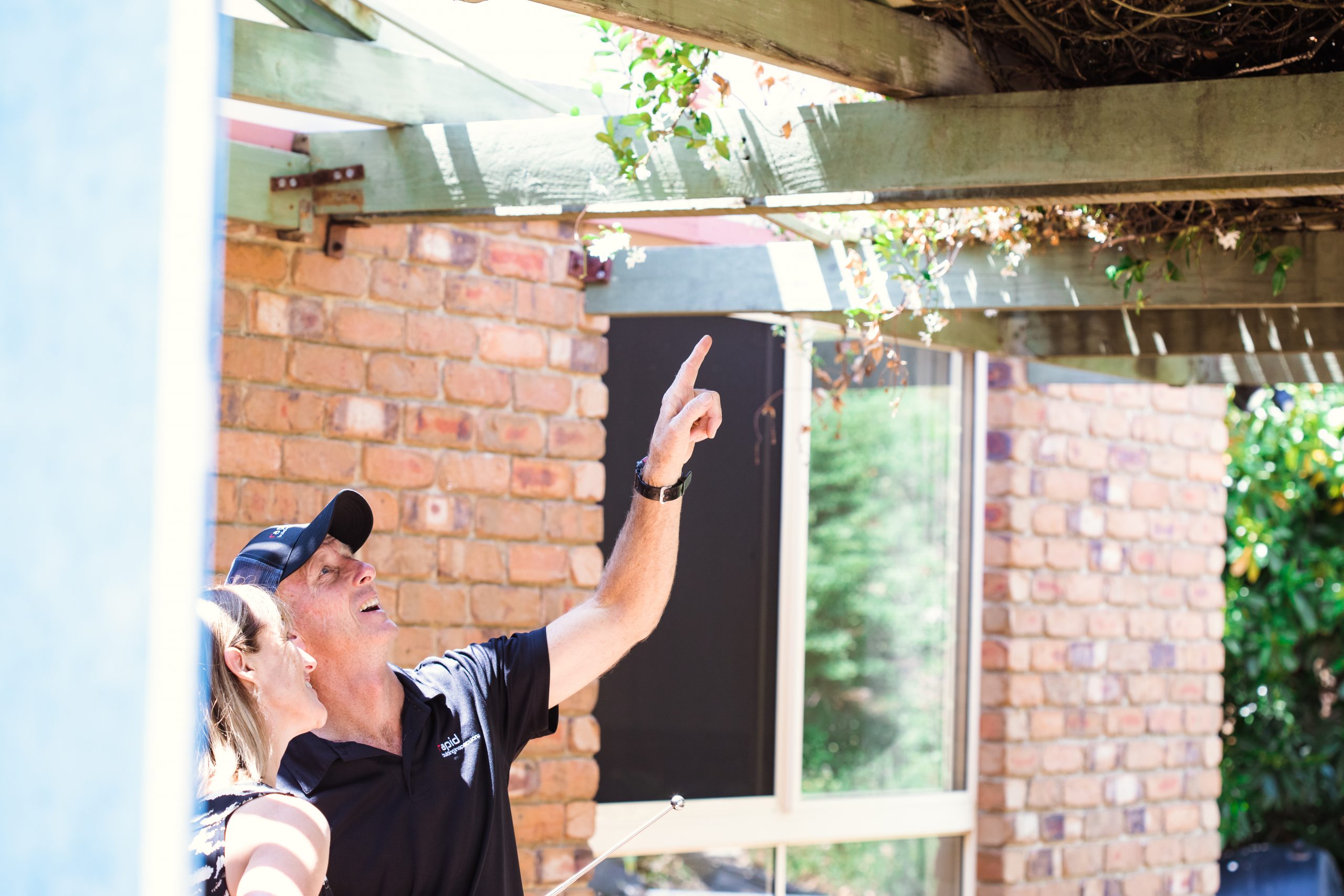 Pests and termites
More than just the state of the building itself, your inspection will check for issues that could point towards pests. A termite infestation can cause huge problems for your property down the line. Rapid inspectors carry state-of-the-art technology that allows them to detect pests in walls, beams, and other inaccessible places without damaging the property. Having a pest inspection carried out on your property will mean one of three things.
If pests are discovered in the inspection, you will know the extent of the problem and be perfectly placed to address the issue when you buy.
It also means that you can decide against buying that property now that you know about the pest issue.
Or finally, if no pests are discovered, it means you can have peace of mind that the property is pest-free!
Whatever the outcome, a pest inspection will help you decide whether or not you want to buy that particular property.
Documented history
The inspection report will make a full account of all visual aspects of the building. Your report will include photo evidence and a professional condition report. This report will highlight areas of concern and point out the defects that may need repairs, plus recommendations on the work required to rectify these issues.
Peace of mind
A building and pest inspection is part of your due diligence when buying a property. Whether the report returns many defects or none, it means that when you decide to buy, you can do it with confidence. With a full property report you might be able to negotiate on the property price and commit to a contract of sale that is both accurate and fair.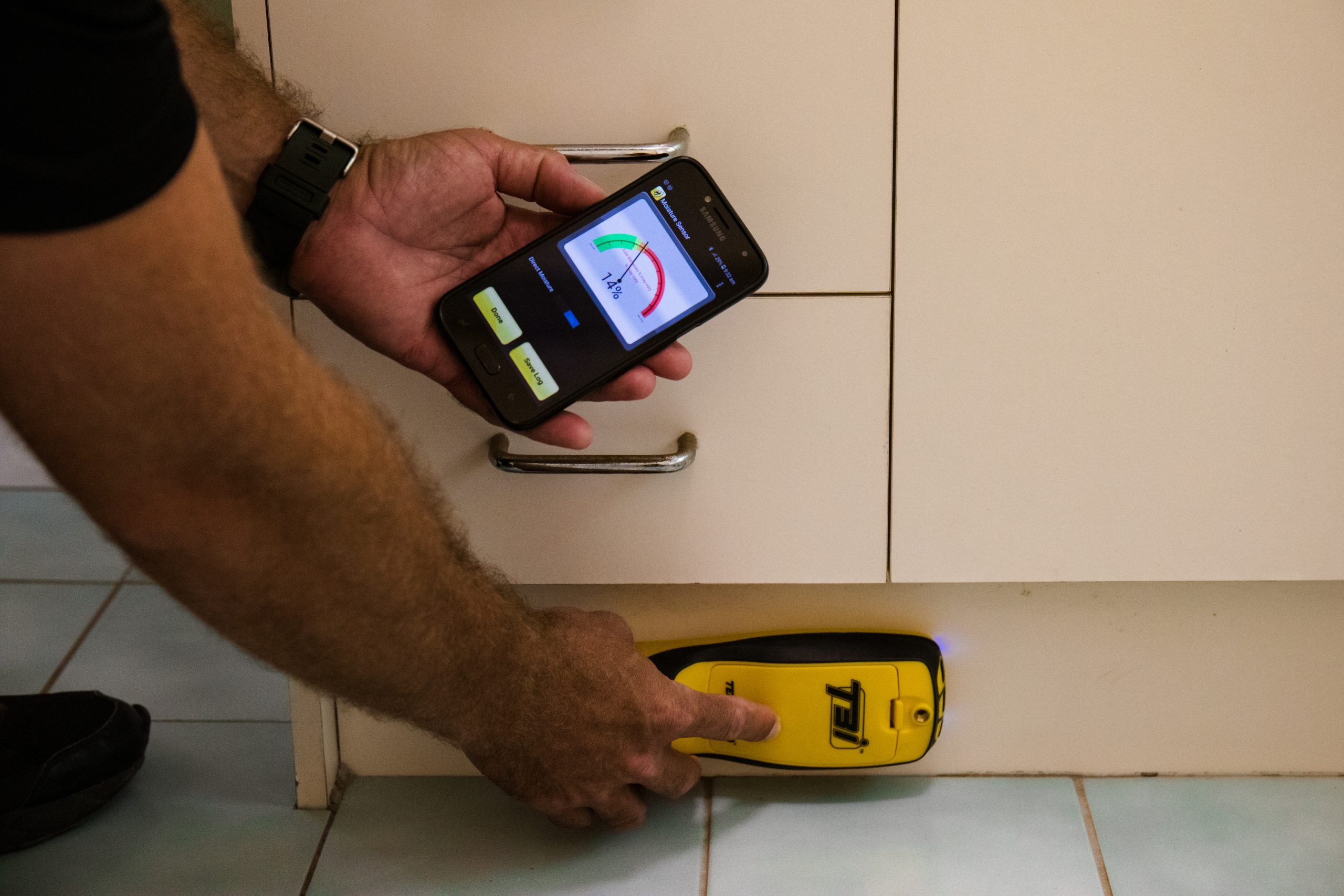 When should I get a building inspection?
There is no set rule about when you should get a building inspection, but it's always a good idea to get one before settlement. Below are some key steps in the process that you might want to consider:
Before you sign a contract
Getting a building inspection before you sign a contract may seem early, but it's a really good idea to get the facts about the property before you begin committing to the process to buy it. Think of it like a medical check-up for the house you're looking to buy. It's best to find out about its history, and any problems before entering into a contract. Booking your inspection before signing a contract also means you won't be doing extra work during the settlement period or worrying about running out of time during the cooling off period. Plus, if you do discover something that makes you want to back out of the sale, you won't be in any danger of losing your deposit.
After signing a contract
If you've found a place and already signed a contract, don't worry, you still have time to do a building inspection. If you've had your contract reviewed by a member of our Conveyancing.com.au team, they will help make sure it's subject to a building and pest inspection. This means that even after you've signed the contract, they may be a possibility to back out. Getting a building inspection at this time can be crucial to give you a clear idea of what you're buying, and if there are any risks or damage you are taking on with this investment. It's also worth remembering that if the inspection comes back without any major problems that's also great news for you! It means you can proceed knowing you've made a good decision.
Pre-settlement inspection
A pre-settlement inspection is different from a regular building inspection. While a building inspection will assess your property for problem areas and damage, the pre-settlement inspection is a follow-up visit to the property before you reach settlement and finalise the sale. The pre-settlement inspection is an opportunity to look over the property one last time to check that the condition of the property hasn't changed and that any requests in the contract have been completed. People conducting a pre-settlement inspection are looking for things like:
The light fittings have been left intact
The old curtains have been removed
None of the walls or staircases have been damaged while the previous owner moved out
The carpet has been professionally cleaned
And other similar conditions that have been agreed upon
It's a buyer's opportunity to confirm that everything is in order before they complete the sale and become responsible for the property.
Every time you buy
It's never a good idea to buy property without a building and pest inspection. Anyone involved in property transactions would encourage that you make sure you've done one before buying. For your own due diligence and peace of mind, it's a dangerous idea to proceed with a sale without one. It's similar to buying a car that hasn't been serviced or registered, without a trade expert completing a thorough inspection it's difficult to know if you're getting a good deal or wasting your money. The same is true of property, but with a lot more money on the line. Of course, there will be cases where it works out, but the unknowns of each building can contain some very costly issues.
How do I arrange a building inspection?
If you need a building inspection you should look for a qualified and reliable building inspector. A quality building inspector will comply with Australian inspection standards. It's also good if your inspection company is a member of Master Builders Australia. To arrange a building inspection, you can contact a company like Rapid Building Inspections and talk to them about the kind of services you need.
Rapid are a fully qualified inspection company who have completed inspections on over 35,000 homes across Australia. They can dispatch a building inspector within a couple of days to complete the inspection for you. Plus, their building reports are available as soon as 24 hours after inspection, so you'll have all the facts you need to make a good decision about whether to buy the property.
Once you've chosen a property that you're interested in buying simply reach out to an inspection company like Rapid and they'll take care of the rest. Every day across the country building inspectors help Australians like you to get the facts about properties to buy with confidence and peace of mind.
This article is provided for general information purposes only. Its content is current at the date of publication. It is not legal advice and is not tailored to meet your individual needs. You should obtain specialist advice based on your specific circumstances before taking any action concerning the matters discussed in this article.