We're trusted by thousands of Aussies
And we can prove it!
In the last financial year we completed $5.5 billion dollars worth of property transactions.*
It's all thanks to our years of experience in the industry.
Want to know more before getting started?
We're conveyancers,
powered by lawyers
So if things don't go to plan which happens more often than people think, you're covered.
We're transparent
and upfront
Which is why we provide cost breakdowns and can guide you though the process.
We're digital with
a human touch
Meaning we can provide a convenient service but with the help of a real person.
Tools to help you prepare
Utilise the tools below to save time and keep things moving
Stamp Duty Calculator
Stay on top of your finances with a clear idea of your stamp duty costs
Property Calendar
See the process at a glance with our calendar of key milestones
Conveyancing Checklist
 Keep organised and track progress so you can settle on time
I've been in the property industry for 14 years and assisted in over a thousand transactions. I honestly love my job and guiding people through their property journeys.
— Olivia Parsons, NSW State Manager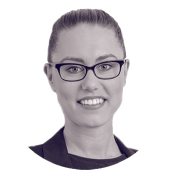 Ready to start?
Calculating your conveyancing costs takes just a few minutes.
It's commitment free and a copy, along with a cost breakdown, will be emailed to you.
*Based on the average value of properties settled by Conveyancing.com.au from 1 July 2019 to 30 June 2020.