Looking For A Conveyancer?
Our team make conveyancing simple and help you save time and money. 
Trusted by 40,000 Australians – Hassle Free and On-Time Settlements.
✔ Always Fixed Price Legal Fees
✔ 100% Online, Safe and Convenient
✔ Trusted By 40,000+ Australians
Get an easy online quote or call now
to speak with a friendly member of Conveyancing.com.au
Our team make conveyancing simple and help you save time and money. Trusted by 40,000 Australians – Hassle Free and On-Time Settlements.
✔ Always Fixed Price Legal Fees
✔ 100% Online, Safe and Convenient
✔ Trusted By 40,000+ Australians
Conveyancers you can trust to help save you time and money
Conveyancers simplify the sale to settlement process to make buying and selling a better and simpler experience for you. And it's our team of conveyancers, paralegals, and lawyers' commitment to saving you time and money that makes us unique. Conveyancers navigate the complicated side of the sale to settlement process so you can buy and sell with ease and peace of mind. But not all conveyancers can offer you a completely digital and streamlined process.
At Conveyancing.com.au, we do things differently to make your experience simpler and more efficient. And that's why our team of conveyancers, paralegals and lawyers are driven by a transparent and upfront approach. Thanks to our use of technology and a focus on your convenience, we offer digital solutions so you can engage conveyancers from the comfort of your home. Plus, our team of lawyers, conveyancers and paralegals have years of industry expertise and knowledge to help provide you with the support and services that you need.
Our team of conveyancers will keep you informed at every stage, offering competitive conveyancer fees so you never have to worry about any hidden costs. But don't just take our word for it. We've successfully settled hundreds of properties and we like to think our reviews speak for themselves.
How can a conveyancer help you?
From buying and selling to contract reviews, conveyancers navigate the sale to settlement process for your convenience and peace of mind. Our team of trusted conveyancers and legal professionals keep you informed at every stage of your transaction. Plus, with a focus on digital solutions, you can engage our conveyancer services from the comfort of your home. So, what services do conveyancers offer and how can they help you? Let's take a look.
Transfers
Looking to change the ownership of a property? Then you will need a conveyancer to complete a title transfer. There are a few steps involved depending on the type of property ownership, how you are changing the title and whether it is under a mortgage which a conveyancer can help you to navigate quickly and easily.
Selling
Looking to sell property? If you're in need of a contract and assistance with the legal side of selling, a conveyancer can help you to navigate the sale to settlement process with ease and efficiency.
Buying
While buying property or land can be exciting, it's equally important to understand the steps involved so you get it right the first time. A conveyancer can help you to review contracts, complete property searches to make sure no previous debts are passed on to you and prepare the required paperwork. A conveyancer's expertise can help you to save time and money on your investment in both the short and long term.
Contract review
A conveyancer can complete a contract review before you invest in a property so you can avoid any hidden costs or property-related issues later down the track. With their knowledge and industry-expertise, a conveyancer's contract review can help you to buy with confidence and peace of mind.
Conveyancer Services at Fixed Prices across Australia
Fixed Prices, Professional Fees
By offering you guaranteed, fixed fees for a standard residential conveyance including all time spent by your conveyancer, you'll never be surprised by hidden costs. So, you can remain in control and informed from the outset.
Minimum Searches for Maximum Protection
By completing the minimum searches needed to ensure your protection, your conveyancer can help prioritise affordability so you can save time and money where it matters most.
We Never Compromise on Quality or Client Protection
By regularly reviewing state-based legislation and staying up to date with the latest industry innovations in Australia, our conveyancing team never compromise on quality. So, when you choose us, you choose conveyancers you can trust.
7-Day A Week Extended Hours Customer Care
Putting your needs at the forefront drives us forward and that's why we offer customer care 7 days a week for extended hours Australia-wide. Navigating the sale to settlement process can quickly become a complicated experience but with the support and knowledge of a trusted conveyancer, you can buy and sell with ease.
Engage Conveyancers Australia-Wide
As a growing business, we're proud to have offices across every state in Australia so you can engage with one of our conveyancers nationwide.
Whether you're looking for residential conveyancers in New South Wales or building conveyancers in Queensland, we take the complicated out of property transactions to simplify your sale to settlement journey.
From buying and selling to contract reviews and the transfer of property, an experienced conveyancer will put your needs at the forefront so you can buy with confidence and ease across Australia.
Want to know what a conveyancer is and how they can help you?
Then you're in the right place! Whether you're looking for conveyancers near you, or are interested in learning more about what a conveyancer does and how a conveyancer can help you, we've curated these articles to provide you with information you need to know.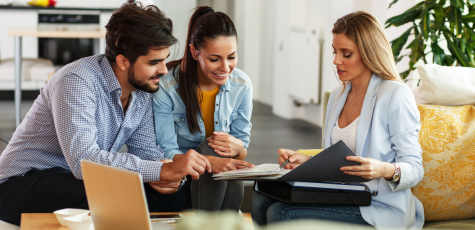 What Does A Conveyancer Do?
If you're planning to buy or sell, an experienced conveyancer is an integral part of the process. Understanding what a conveyancer does and how they can help you during sale to settlement can save you valuable time and money.
What Is The Difference Between A Lawyer And Conveyancer?
So you've heard the term conveyancer and you're wondering how they're different to a lawyer? While it can be easy to confuse the two, this article clears any confusion you might have by explaining the key differences.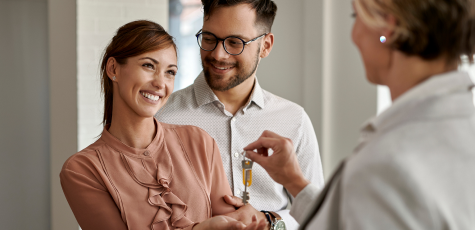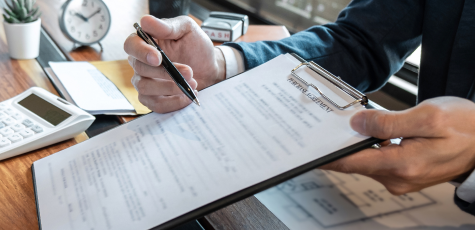 5 Tasks A Good Conveyancer Will Do On Your Behalf
From preparing key documents to reviewing contract conditions, conveyancers navigate the more complicated and technical side of the sale to settlement process. In this article, we explore the main ways a conveyancer can help you so you can buy and sell with confidence and peace of mind.
Frequently Asked Questions
Why do I need conveyancing?
Put simply, it's a necessary part of buying and selling property and land. The process can get quite complicated which is where a conveyancer can step in. By offering you support and professional guidance, you can save valuable time. Conveyancers have the expertise and experience you need to buy and sell lawfully and with ease.
What are searches?
Searches are extracts and information gathered from local councils and other authorities which tell you what you need to know about a property or land. These searches reduce your exposure to risk when making a purchase, such as, by uncovering any existing debts, whether the property is heritage listed, or may be affected by any undisclosed interest. Conveyancers will also conduct searches to discover any limits to what you can and can't do with the property.
How are conveyancing fees estimated?
If you're searching for a conveyancer, you might have noticed there's a range of quotes being offered. So, what are the factors that affect the price? First of all, not every property is the same which means the sale to settlement process will differ depending on what state the property is located in and, consequently, so will the cost. The other expense is the lawyer's and paralegal's time. Because we're driven by transparency, our conveyancing team offer a flat fee for a standard residential conveyance so there's never any hidden costs when you choose us!
Ready to start?
If you want to save time and money with a team of conveyancers you can trust, get started today with a free quote. Your commitment-free quote will be emailed to you within just a few minutes and includes the cost breakdown of services your conveyancer will provide.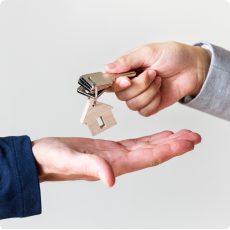 What Does A Conveyancer Do?
Perhaps you're new to the property market and have been asked by your agent for your conveyancer's or solicitor's details. Or maybe you just don't know where to start with the purchase or sale of your home. Unless you're a lawyer or have plenty of free time on your hands, you will need a conveyancing professional to handle the legalities of purchasing or selling a property.
Once you sign a contract to purchase a house, that's only the beginning of the process. There are many important considerations that need to be made and checks that should be carried out before the sale is finalised – a process that is often referred to as "settlement".
This is where you need the help of a reliable conveyancing professional. In broader terms, a conveyancer is responsible for making sure you meet the legal obligations involved in a property transaction. Along with protecting your rights throughout the process, the scope of work that a conveyancer will undertake varies, depending on the complexity of the property transaction.
Dealing with legal paperwork and document handling
One of the most important and essential responsibilities of a conveyancing professional is the accurate preparation of the documents required in your transaction. Your conveyancing team will draft the transfer documents to ensure the property is rightfully and legally transferred to or from your name. It's also the conveyancer's job to ensure that all documents comply with the legal regulations in your state or territory.
Searches and preparation of the statement of adjustments
A conveyancing professional will conduct the relevant searches required in your state and prepare all the relevant settlement documents. The conveyancer's job is to protect you, by undertaking the relevant enquiries and ensuring the necessary adjustments are made at settlement.
If there is any debt on the property, such as outstanding council rates (which can be quite common), the conveyancer prepares the statement of adjustments to ensure you don't inherit any of these debts (if you are the buyer).
Examples of searches that a conveyancer may recommend include:
Title search: to ensure the property belongs to the seller and determine whether there are any other rights or interests registered against the land that may impact your use of the property.
Rating authorities: to check the current liability for rates and taxes affecting the land, and to ensure these are paid at settlement.
Local authority searches: to check whether there is any future development planned for the area that may affect the land (e.g., construction of a highway, road-widening or apartment complex, etc). Additionally, these searches can also check for any environmental impacts affecting the land, such as the risk of bushfire and flooding, as well as matters that may impact your use and enjoyment of the property, such as heritage restrictions, contamination or nature preservation orders.
Building and structural report: to ensure the property is structurally sound.
Termite and pest report: to check there are no pre-existing problems with insects and termites, which can create serious structural damage caused by termite infestation – and a potentially costly repair bill.
Strata report (if apartment): to look at minutes or recent body corporate meetings to find out whether there are any issues with the building, as well as the balances of the management and capital works funds, and details of any insurances in place.
Depending on which state the property is in, the seller will attach the mandatory searches to the contract. Additional searches will need to be obtained by the buyer. Reports for building, pest and strata inspections are generally not included by the seller, but be aware that state-specific differences do apply. For example, in the ACT, the seller must attach these reports to the contract.
As a buyer, you can discuss your search needs with your conveyancing team and decide which ones best suit your needs. Some checks can be undertaken after your offer has been accepted, while others, such as a title search and inspection reports, are best done before entering any contract.
Contract of sale preparation (Seller)
If you're selling a property, your conveyancing professional will prepare the contract (and, if you live in Victoria or South Australia, a seller's disclosure statement), as well as make sure any specific requirements and conditions are written into the final contract. Ensuring the contract is written up correctly is the key to a smooth transaction. If there are errors with the disclosures in the contract, this can compromise your sale, create disputes, and may even result in termination of the contract – costing you money.
Questions from the buyer or buyer's solicitors/conveyancers will also be handled by your conveyancer. This leaves you free to focus on moving out or looking for your next home or investment to expand your property portfolio.
Contract of sale review (Buyer)
If you're buying, our conveyancing team will review the contract (and, where applicable, the seller's disclosure statement) to look for any errors, unusual clauses or problems that may raise any red flags. They will also explain the terms of the contract, any important dates to diarise throughout the settlement period, and give you advice on any conditions that can be added to protect you.
Having a conveyancing professional read and explain the contract to you before you commit to the purchase protects you from potentially avoidable and expensive risks, such as buying a house with an illegal extension. In today's property market, you may feel pressured as the buyer to make a fast decision, especially if you are looking to buy in a high-profile area. However, it is always better to ensure you fully understand your obligations before signing on the dotted line.
Our conveyancing team can assist you to understand the various clauses in a contract and help you make an informed decision about whether to proceed with the purchase. Cooling off rights vary from state to state, so, it is wise to be familiar with the laws that apply to your state before paying a deposit. It is also important to remember that there is no cooling off rights when you buy a property at auction. Make sure you have conducted your due diligence before you make a bid!
New South Wales
In New South Wales, there is a five-day cooling off period, beginning at exchange of contracts. The "exchange" occurs when both the buyer and the seller have signed the contract and the buyer has paid the initial deposit to the seller's agent. A seller may request that a buyer waive the cooling off period by giving a Section 66W Certificate. This certificate can only be given by a solicitor or licensed conveyancer, so you'll need to contact our conveyancing team, if you need one. If you have waived your cooling off rights, you may not be able to withdraw from the contract without forfeiting your entire deposit. If you sign a contract at an auction, you automatically waive your cooling off rights. The best way to approach this is to get a copy of the contract before the property goes to auction and consult a conveyancing professional. On the other hand, if you have a five-day cooling off period and decide to withdraw from the contract, you will forfeit 0.25% of the purchase price as a penalty. Consider whether you need a cooling off period to obtain your pre-purchase inspections. The cooling off period may also be used to finalise finance arrangements.
Queensland
Contracts in Queensland also have a five-day cooling off period, however there are additional opportunities for the buyer to opt out of the contract. Unlike NSW, there is more flexibility in QLD. This is because the seller does not have to include any additional documents to the contract. So, the five-day cooling period can be used by the buyer to undertake any relevant searches. Additionally, the buyer is also allowed ample time, (usually 21 days) to obtain a satisfactory pest and building report. Where the buyer is not satisfied with the report, they may withdraw from the contract without forfeiting any monies. Additionally, the QLD contract includes an optional finance clause giving buyers up to 21 days to obtain a formal loan approval. It is only once a buyer is satisfied with their pest and building report and obtains satisfactory loan approval, that the contract become unconditional, and the buyer is "locked in".
Victoria
The cooling off period in Victoria is limited to three days and will start once the buyer signs the contract (even though the seller may not, in fact, sign it until much later!) So, bear in mind that once you sign as the buyer, your cooling off period starts immediately. In Victoria, when the buyer decides to exit the contract within the cooling period, they will forfeit either $100.00 or 0.2% of the purchase price (whichever is greater). Given the very short cooling off period in Victoria and the way in which it starts, you may wish to consider undertaking any necessary checks before signing the contract. Ask our conveyancing professionals for advice on the contract before you decide to proceed.
Tasmania
An optional three-day cooling off period is included in the Tasmanian contract. Unlike other states this is not a statutory right and, as such, may be waived by the buyer, and does not require a certificate from a solicitor or licensed conveyancer to do so. There is no penalty for exercising cooling off rights in Tasmania. Tasmanian contracts are like contracts in QLD, in that they include options to have the contract made subject to a building report and/or finance approval.
South Australia
The cooling off period is shorter still in SA, at only two business days. If you change your mind, and decide to pull out of the contract, you will pay a penalty of $100.00.
Western Australia
Unlike other states, there is no cooling off period in Western Australia. Once the contract is signed by the seller and buyer, all parties involved are legally bound to the contract and must adhere to its terms. Pulling out of a property sale or purchase after this stage could result in serious legal or financial penalties. When you sign a contract, you are legally committing to the transaction. You may have additional rights if your contract is subject to pre-purchase inspection conditions.
Additional advice
With an experienced team of solicitors and conveyancing professionals, Conveyancing.com.au can also guide you through other aspects of the conveyancing process, including stamp duty, electronic settlements, verification of identity and working with your lender. Most importantly, our firm has a fixed professional fee and does not charge extra for advice which is within our scope of work.
Finance and adjustments
Our conveyancing team plays a vital role in maintaining regular contact and coordinating settlement with your chosen lender or financial institution, to ensure they receive all the required information and supporting documents ready for settlement. If there are adjustments and payments to be made as part of the settlement, such as for council rates, water rates, land tax and (where applicable) strata fees, your conveyancer will calculate these amounts and include them in a statement of adjustments.
As the buyer, you are liable for any rates payable for the property after the date of settlement. So, if the seller has paid the rates in advance, you may need to reimburse the seller for any overpayment at settlement. Your conveyancer ensures that all payments are correct and final as of settlement date.
Communication!
Our conveyancing team will take care of the bulk of communication for you. This means calling, emailing, or sending letters to other parties involved in your transaction. This is just another part of our job – to take care of the stress and time-consuming conversations for you!
Arranging settlement
Our conveyancing team will coordinate settlement with all parties involved. This includes arranging, booking, and attending to settlement. We will also contact your lender to ensure they will be able to complete settlement at the appointed time without any delays.
Property is a significant investment and, when it comes to working with professionals to help you manage all the important aspects of your transaction, undertaking due diligence is always recommended. By connecting with a conveyancing team that is experienced and reliable, you are taking a positive step towards a successful settlement.
Let's talk
Still have questions? Need more information?
Or just prefer to talk to someone?