For many Australians, Chinese New Year or Lunar New Year is a time for celebration with friends and family. It marks the beginning of a new moon and a new lunar calendar. Countless people travel nationally and internationally to celebrate with their family. Cities and homes are decorated in bright red colours and hanging lanterns, with a series of traditional customs to welcome the new year. For two weeks, the celebrations include acts of generosity, and rituals that invite good luck and invoke a prosperous and happy year ahead.
It's also an important time for property
This year, celebrations will begin on 11 February and last for 16 days. However, due to the Covid-19 pandemic, things are sure to be a bit different compared to previous years. But what impact does Chinese New Year have on the property market? What effects can we expect to see? And what, if anything, should you consider doing at this time? We spoke with Juwai IQI Group co-founder and executive chairman, Georg Chmiel, who shared his insights on real estate, Covid-19 and Chinese New Year 2021.
High demand for Australian real estate
For years there's been a growing interest in Australian real estate from our Chinese neighbours. With many people travelling throughout Australasia for business and pleasure, the traffic and transactions between these two countries has been steadily growing. One surprise, says Chmiel, "is that overseas interest in Australian property did not collapse in 2020, despite the pandemic. Buyers in mainland China, the city of Hong Kong, Malaysia and India all maintained surprisingly resilient enquiry levels, even though they could not travel to complete their purchase."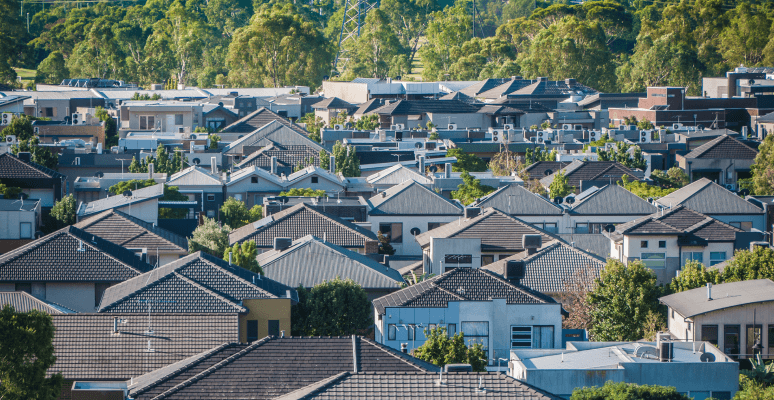 A potential buying opportunity
It's been a hard time for investors who rely on short-term renters. Tourism activity is down significantly, and there are fewer students renting apartments. In suburbs that have been hit hard, it has put some rental owners in a tough spot, but it could also be an opportunity. Chmiel's advice is that "buyers looking to take advantage of the dip are likely to find the best opportunity in the most impacted suburbs." But he warns, "it takes a brave investor to purchase when the market is hurting, but it can be worthwhile."
While so much of the past year has been uncertain and unpredictable, there is sufficient data to now observe trends of behaviour amidst the pandemic. As Juwai IQI look ahead with their knowledge of the past, Chmiel says "we believe that the real turning point will be around mid-2021. That's when we will go from a falling tide to a rising tide."
New interest in the new year
Chinese New Year is a vital time for property marketers to engage with Chinese buyers, even though we are living through a pandemic that has resulted in travel bans and a change in patterns.
Although Chinese buying has still not fully recovered from the pandemic and travel bans, we still expect to see a relative surge in activity after the Chinese [Lunar New Year] holiday.
— Georg Chmiel, Juwai IQI Group co-founder
Chmiel explains that it's not as simple as a rise in activity, but that the expected pattern will follow a j-curve, first going down before going back up. "During Chinese New Year, we expect buyer enquiries to fall, before bouncing back to approximately 60% higher than is typical during the rest of the year. We should expect fewer Chinese enquiries during the holiday, and more in the two months after the holiday."
Typically, in a pre-Covid world, there would be a surge in buying activity in the weeks that follow Chinese New Year. Buyers would visit family and friends in Australia during the holiday, equip themselves with first-hand knowledge while here, and then act to secure a sale.
Property in the Year of the Ox
In Chinese culture, the ox is hardworking, honest, intelligent and reliable – a welcome change to the instability that we all experienced during the Year of the Rat. With current sale prices increasing and rental prices decreasing, what does real estate look like in the Year of the Ox during Covid-19? Chmiel says "the most likely scenario is for prices to grow from 5% to 9% in 2021. Prices are supported by very low mortgage rates and financial stimulus from the Reserve Bank, the control of COVID cases, which has enabled the economy to remain open, the provision of pandemic support payments, and the expected rollout of the vaccine."
Meaning that in this relative stability, we can predict some upward trends for the second half of the year.
Happy New Year
For the millions of people celebrating the Lunar New Year, the coming weeks will be filled with preparations and celebrations. For anyone watching the property market, there will be some shifts to consider. If you're buying or selling at this time, our team is here to help. Get a free quote now with our conveyancing fees calculator.
We wish everyone a safe and lucky Chinese New Year.
This article is provided for general information purposes only. Its content is current at the date of publication. It is not legal advice and is not tailored to meet your individual needs. You should obtain specialist advice based on your specific circumstances before taking any action concerning the matters discussed in this article.