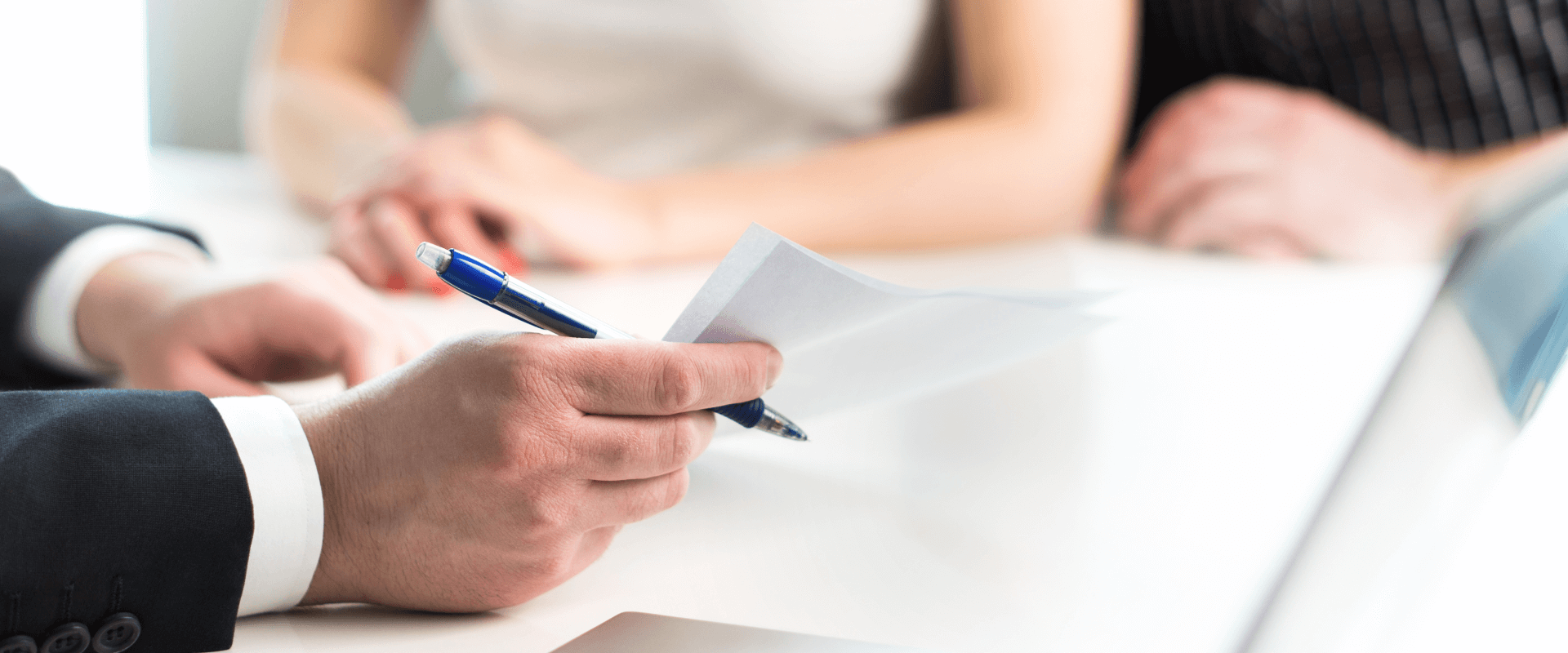 So you've found the perfect house to buy, or you're thinking about selling – now what? Well, you're going to need someone to handle all the legal paperwork for you. You could choose a settlement agent or a lawyer, but what's the difference? And does it matter? With everything else you've got to worry about at this time, let's make this one easy for you.
What's the difference?
Settlement agents and lawyers are different kinds of jobs with different training and different capabilities. A settlement agent will have done some training – either a certificate or diploma – in order to handle the paperwork involved in buying and selling property. A lawyer has completed a degree in law and is able to handle a wide range of legal issues and can help if anything was to go wrong. Both a lawyer and a settlement agent can help with your next move, but they bring different abilities with them.
Why does it matter?
The truth is, buying and selling property can be pretty complicated. Every sale is a huge legal and financial process which involves owners plus their conveyancers, settlement agents, lawyers, real estate agents, banks, local councils, and more. The process can be long and at times confusing, so you'll want to make sure you've got the right support. And there are some common issues where you'll need a lawyer's help.
Contract review
Before you sign a contract of sale, you should always have it reviewed. There may be all sorts of hidden conditions that you might not agree with. A settlement agent can't review and amend your contract, but a lawyer can. For example, a lawyer can make sure the sale is conditional on a building inspection, or a person's ability to get a loan. (Read more about contract reviews here).
Deposit disputes
If something goes wrong, like the buyer or seller wants to back out of the deal, it could result in a deposit being lost. If the seller breaks the contract, the buyer will want their money back, or if the buyer breaks the contract, the seller is entitled to keep the money. This can get messy, and you'll need a lawyer to issue notices to the real estate agent about who should get the money. A settlement agent won't be able to help you with this, so you'll end up having to hire a lawyer and pay their fees on top of what you owe the settlement agent to get the issue resolved. But with us, you don't have anything to worry about because we're supported by lawyers.
Pay the same for more support
For all this additional support you might expect to pay a lot more, but not with us. Your legal fees are included in your fee estimate so your bill won't keep growing as we work on your behalf. Enjoy comprehensive legal support through your next move. If any issues come up, we'll be there to help.
For more information about our services, give us a call today or, to get started, simply fill out the quick and easy form below for a no obligation quote.
This article is provided for general information purposes only. Its content is current at the date of publication. It is not legal advice and is not tailored to meet your individual needs. You should obtain specialist advice based on your specific circumstances before taking any action concerning the matters discussed in this article.